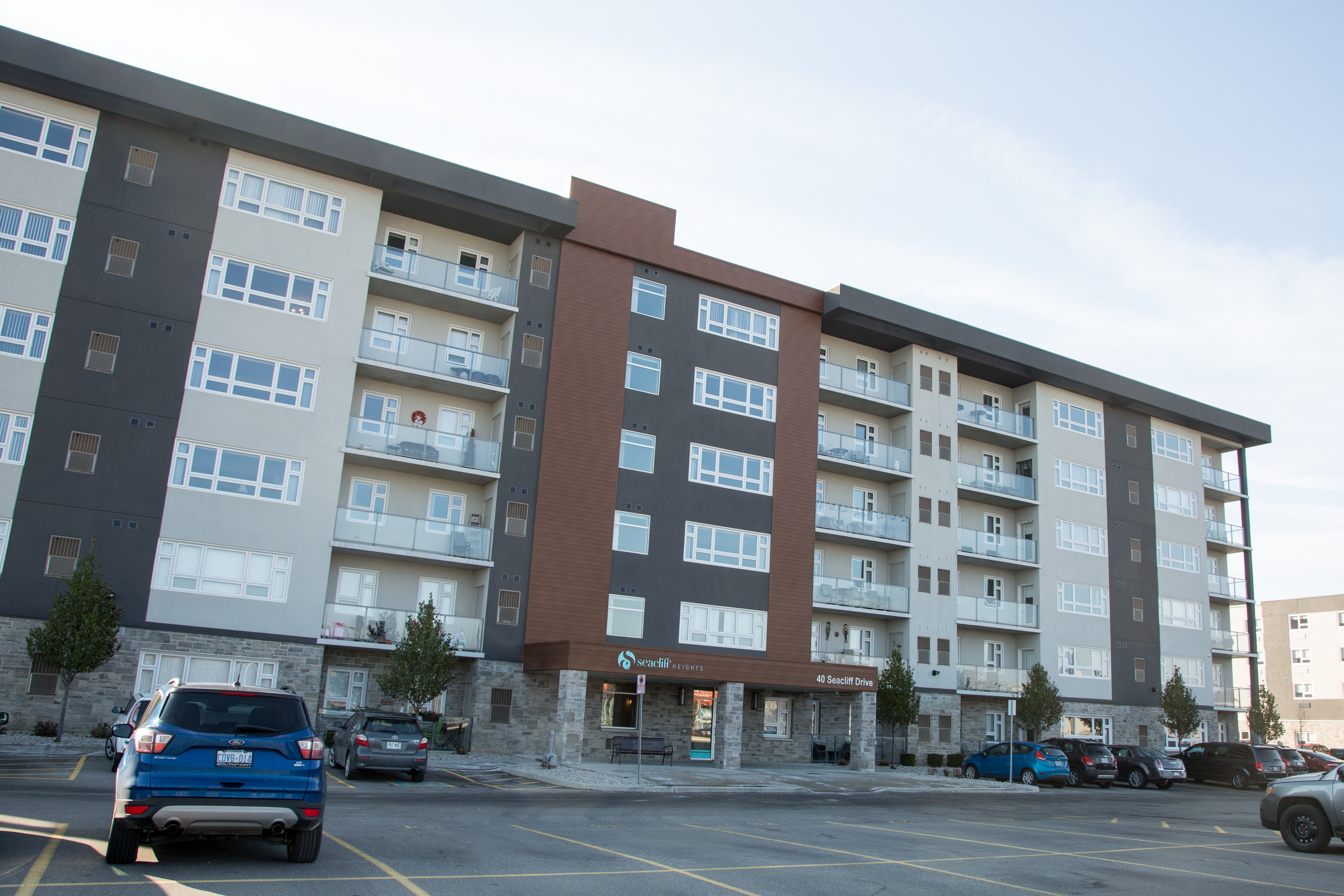 Seacliff Heights
Seacliff Heights was the first new residential apartment building constructed in Leamington in over 30 years. It was the first of a three-phase project that brought the concept of ageing-in-place to the area. Piroli Group Developments had a vision of a vibrant, active community that seniors could call home and have the freedom to enjoy their retirement years without the burden on home maintenance.
Seacliff Heights II
Seacliff Heights II was the third and final installment of the Seacliff Residential Complex. After the success of Seacliff Heights (the first new residential apartment building in Leamington in over 30 years), it made sense to keep many of the same features as the first building with a few new additions.
Oakwood Subdivision
Oakwood Subdivision was a 140-lot residential development located in Lakeshore ON, that was built in order to meet the demands of the residential boom that Essex County experienced in 2000. The project was designed to build affordable, single-family homes, ranging from 1200 to 2400 sq. ft.
Rosewood Subdivision
Rosewood Subdivision, a medium-density residential development which is ideally located in Lakeshore ON, close to schools, the local arena and recreation complex, and within walking distance to shops and retail stores. The 100-lot project started in 2008 with four different builders, but completion was delayed because two of the builders went bankrupt. Piroli Group stepped in to complete the contracted homes and the project was fully completed in 2015.
Seacliff Manor
Seacliff Manor is one of Leamington's premier retirement homes, and the second phase of the Seacliff Residential Complex. The Manor was built as a state-of-the-art facility with increased amenities and security features. Residents have their choice of 4 different sizes of suites ranging from studio to a 2-bedroom suite. Each suite features a living and dining area, kitchenette, and open-concept floorplans.
Have a Project in Mind?
Let's Connect!
11 Iroquois Road, Leamington, ON N8H 3V7